Photo: devonintlgroup.com
Your skin is your body's largest organ, which protects you against sunlight, infection, heat & injury. Protecting our skin from the sun is very important, not just in the summertime but throughout the whole year. Most people are aware of the dangers of the sun to our skin but may not realize that UV radiation can harm our eyes as well.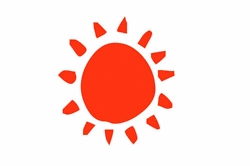 Long-term exposure to sunlight increases the risk of cataracts and macular degeneration. According to the American Academy of Ophthalmology, UV rays reflected off sand and water can cause eyes to sunburn (photokeratitis) which can be very painful. Symptoms of photokeratitis include red eyes, gritty feeling in the eyes, tearing, foreign body sensation and extreme sensitivity to light. These symptoms are usually temporary and rarely cause permanent damage to the eyes.
To provide adequate protection from the sun:
-Sunglasses should block out 99-100% of UV-A & UV-B radiation.
-Wear a brimmed hat in addition to sunglasses.
-Make sure to speak with your eye doctor about UV protection if you wear contact lenses. Class I UV-blockers provide the greatest measure of UV protection in a contact lens.
Even if you do not see the sun, your eyes are exposed to UV rays. According to VSP.com, your overall exposure is doubled when shoveling, skiing or snowboarding. Regardless of the time of year, wearing the right protective eye wear is important for your overall eye health. Avoid both short and long-term effects of UV damage by wearing sunglasses year-round.
Twin Forks Optometry wishes everyone a happy, healthy & safe summer!
If you have not yet scheduled your yearly comprehensive eye exam,
you can do so by calling the office at 631-740-9384