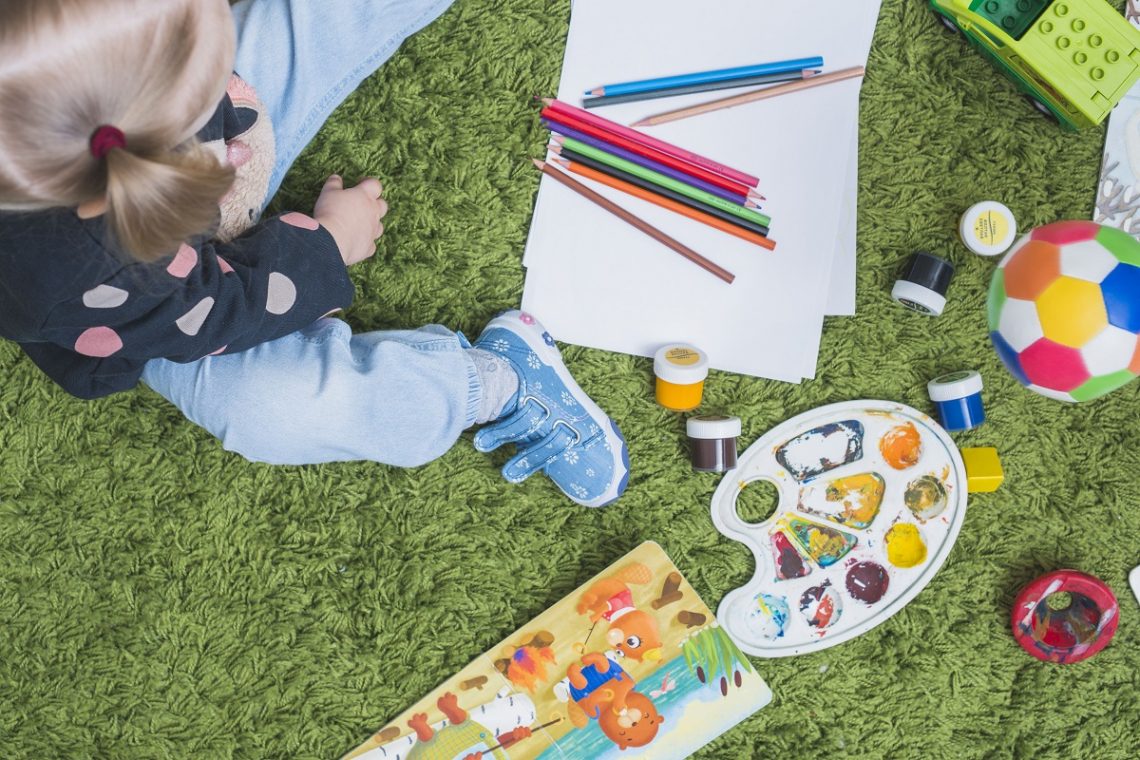 The holidays are right around the corner and chances are that your children have had their wish lists done for months! Before you begin crossing off the gifts on your children's lists, learn about these toys that can improve your child's vision!
Visual development is a crucial part of a baby's growth. From the moment of birth, your child is learning to see. Toys, games and playtime activities help by stimulating vision development, but your child may still miss a step in vision development.
We have gathered some of the top visual development toys to make your holiday shopping easier:
Toys for Babies Up To 6 months old: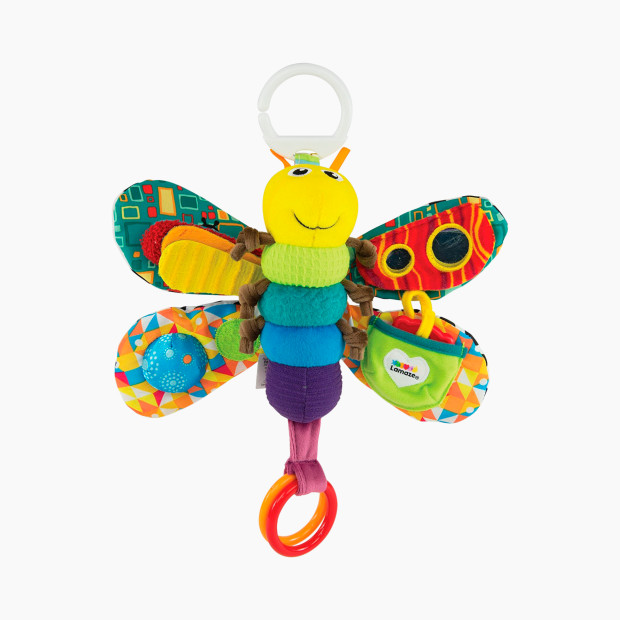 This toy is packed with so many features your child will love! Clinking rings, a teether, a peekaboo mirror, a squeaker, crinkles, bright colors, patterns and textures.  The high contrast patterns help stimulate your baby's vision while the solid colors give your baby's eyes a place to rest. It also features a built-in clip which makes it convenient to attach to a stroller or carseat.
The Sassy Developmental Bumpy Ball features multiple textures and materials that engage baby's developing tactile sensitivity. The bumps encourage reaching, grasping and transferring from one hand to the other. Bright colors and bold patterns are visually appropriate for baby's developing vision.
Toys for Babies 6-9 months old: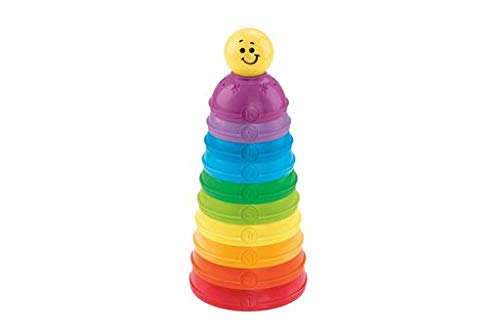 These Stack & Roll cups introduce baby to size, shape, how things fit together, and the concept of cause & effect. The Stack & Roll cups also help to exercise baby's fine motor skills and eye-hand coordination. The bright colors and jingle sounds help stimulate baby's senses of sight and hearing.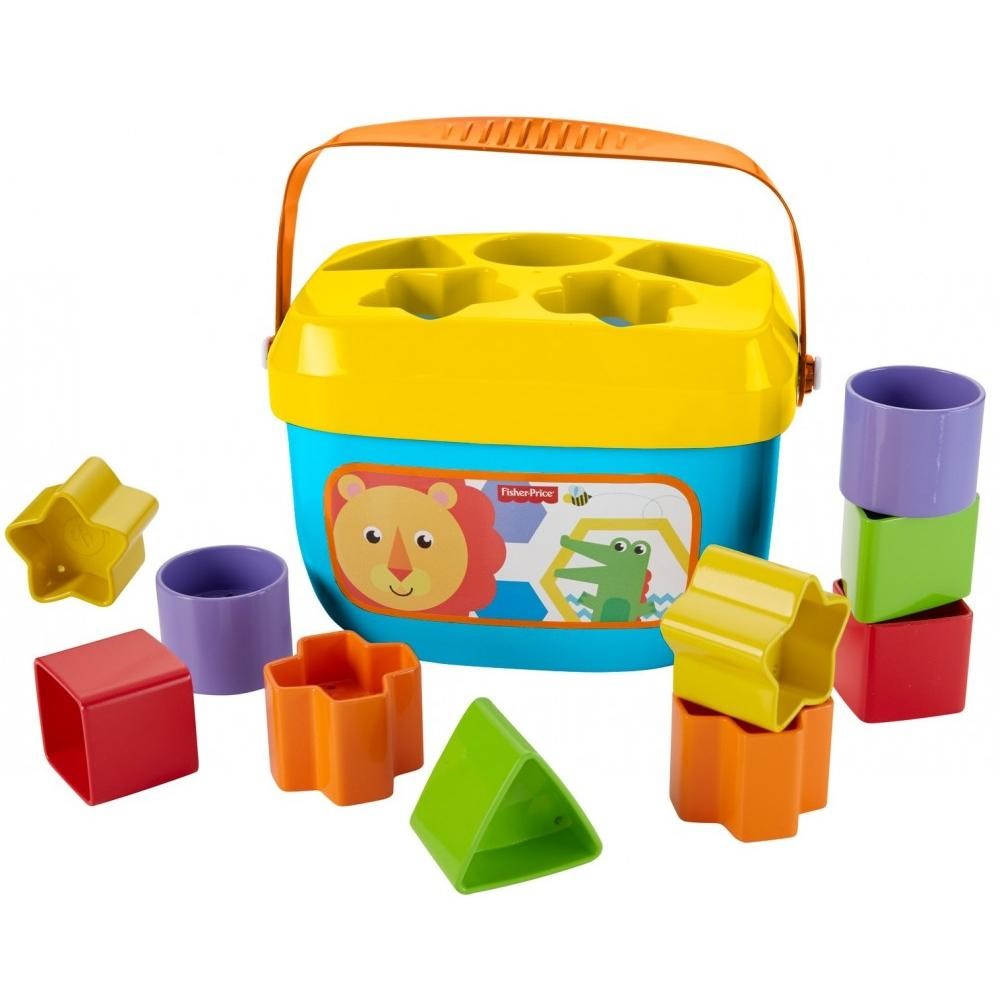 Open a bucket of fun for your little one with the Fisher-Price First Blocks Set! These chunky, colorful blocks introduce colors and shapes as babies sort, stack and drop the blocks through the slots in the bucket lid. Empty the bucket to start the fun all over again! Babies will exercise their problem solving skills as they figure out how to sort & drop the blocks in the correct spots which also helps strengthen their eye-hand coordination. 
Toys for Babies 9-12 months old: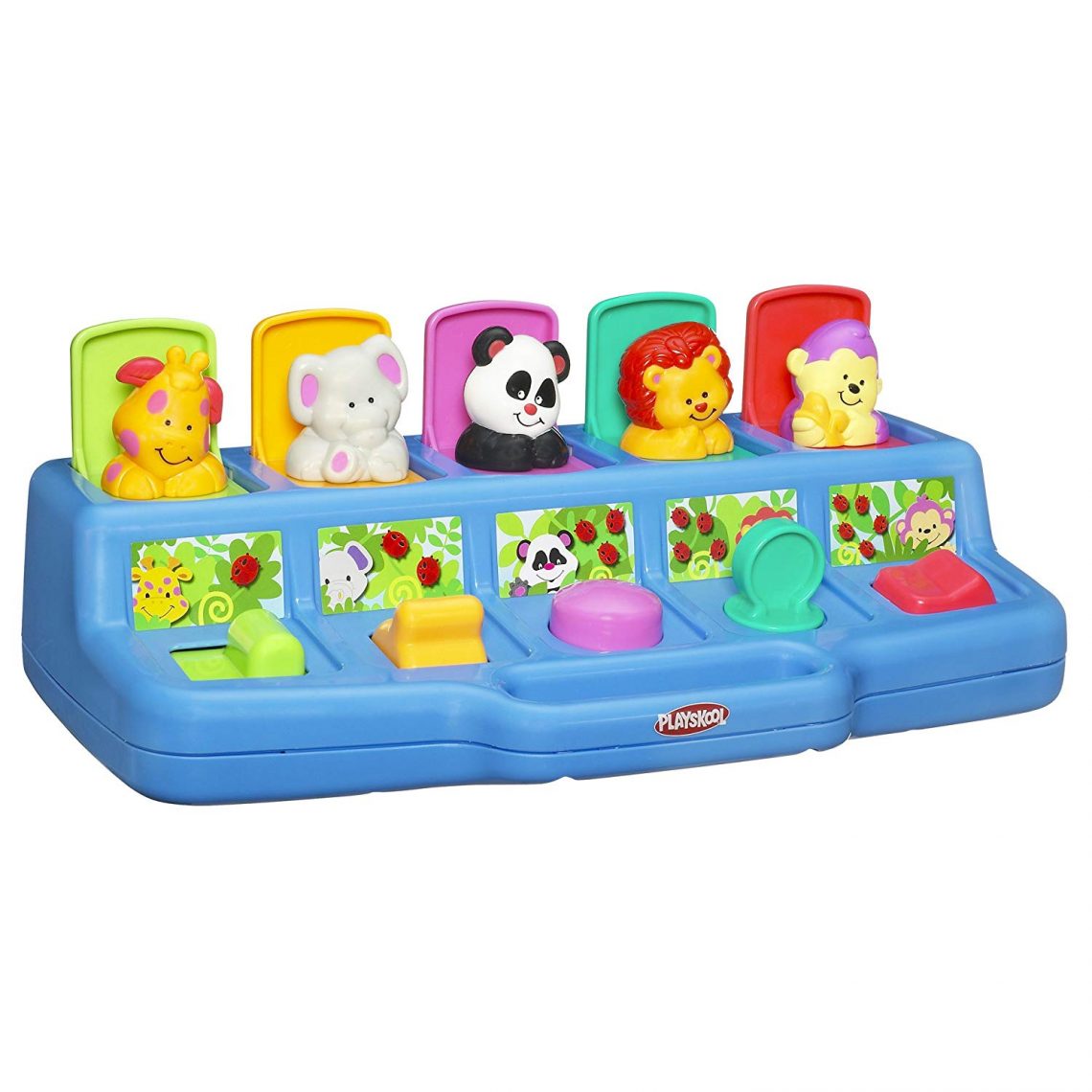 This hands on activity toy features a lever, beeper, key and switches that are easy for little hands to activate. As your child presses, turns and twists, they'll be building fine motor skills and having fun as the colorful animals pop up to the corresponding action. There's even a built-in carry handle for on-the-go play.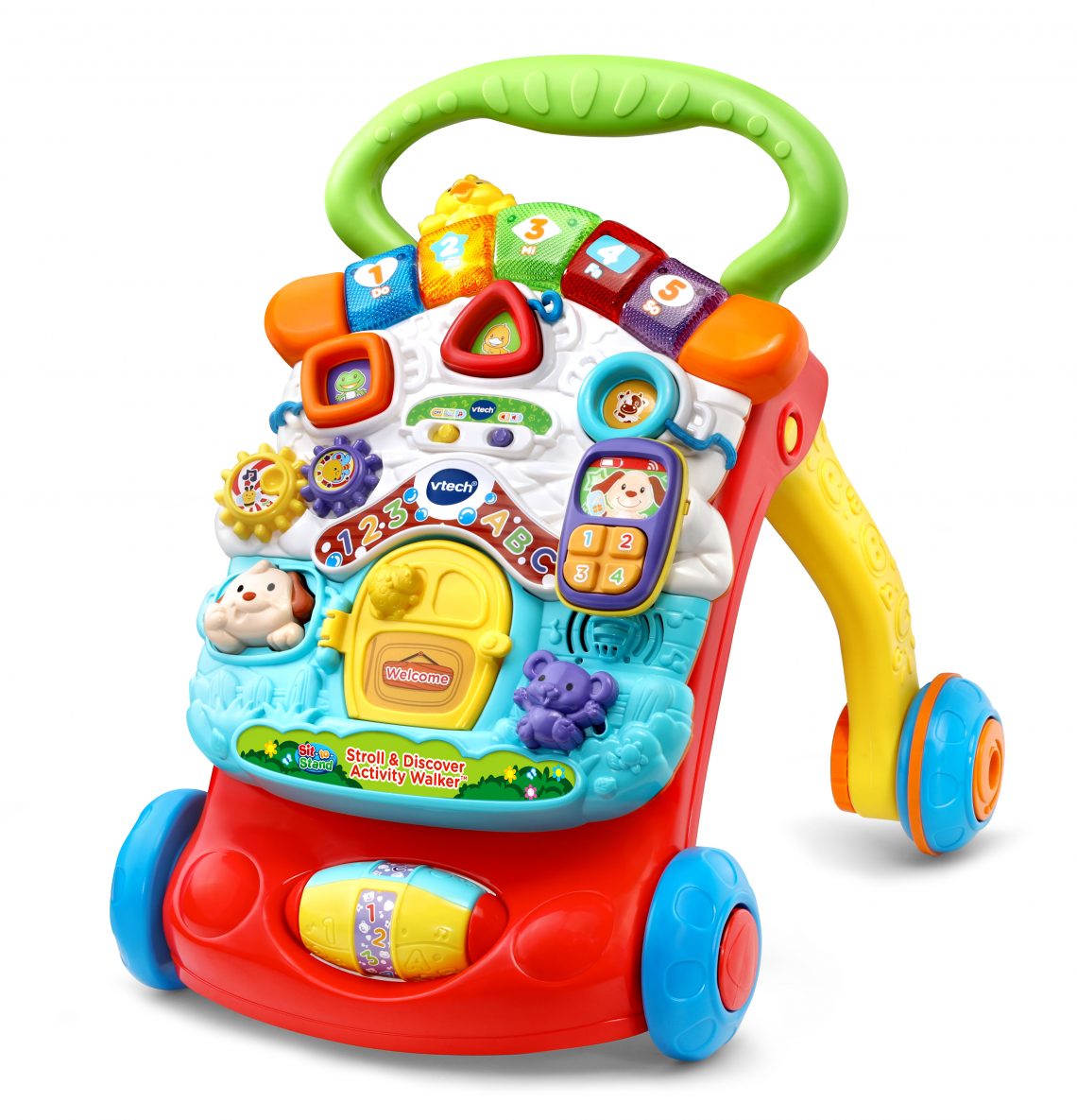 This electronic walker for babies grows from a floor-play toy into a walker with tons of interactive features little ones love. Five light-up piano keys introduce colors and numbers, while spinning gears and a removable cell phone help develop fine motor skills. Meet six friendly animals by inserting the three shape sorter pieces, pressing the puppy button, sliding the mouse or batting the bird to hear their unique voices and sounds. 
Toys for Babies 12 months+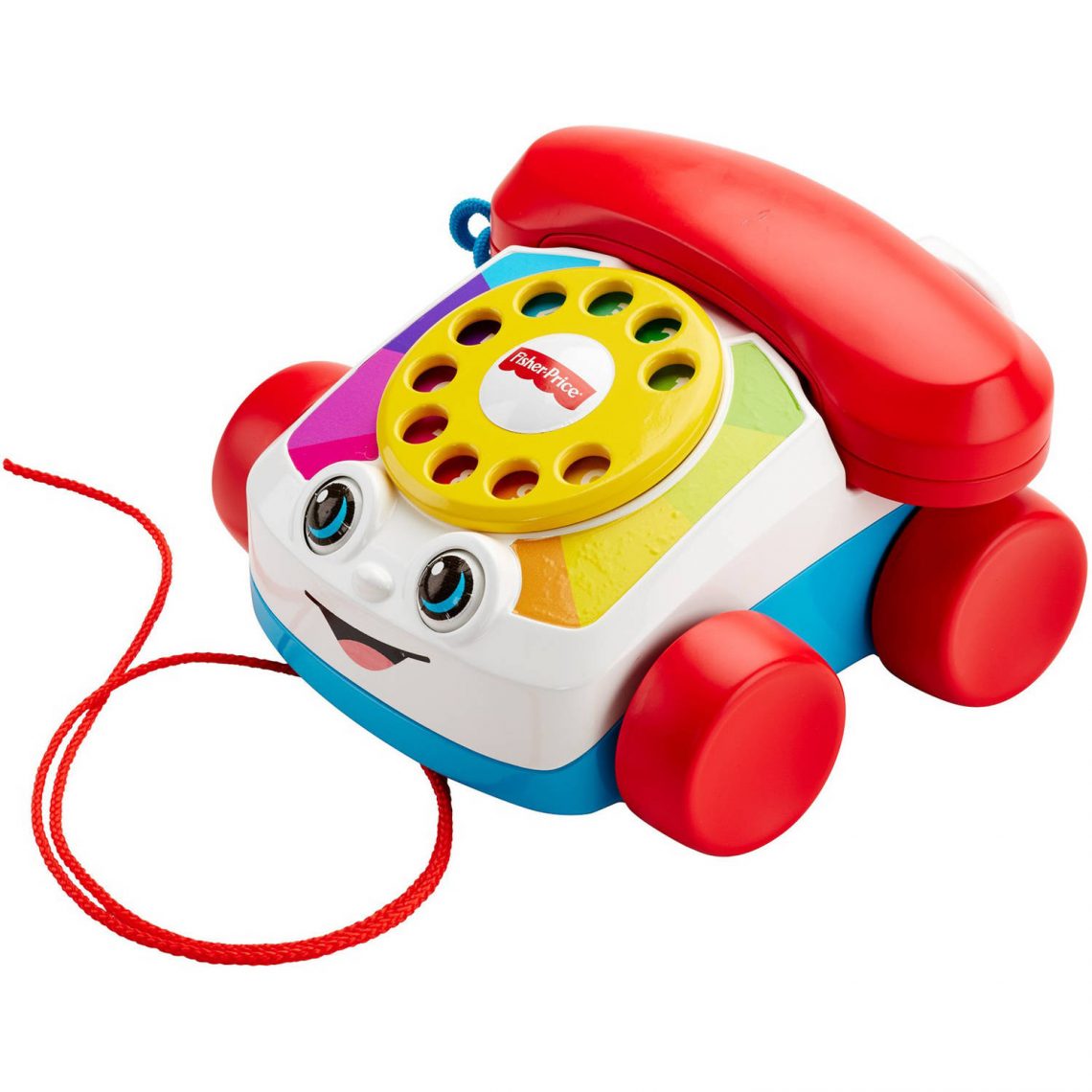 The fun sounds of this telephone reward their actions and encourage babies to play and learn. Spinning the dial, picking up the receiver or hanging up the phone all help enhance fine motor skills and hand-eye coordination. Moving eyes and fun phone sounds encourage little wobblers to walk and pull the phone along, strengthening motor skills, balance and coordination.
Although these toys are great for vision development, it is a good idea to get your child's eyes examined by an eye care professional. We offer InfantSee exams as a no-cost public service for all babies 6-12 months old!
To schedule an exam, please give us a call at 631-740-9384
We look forward to seeing you and wish you a very Happy, Healthy Holiday & New Year!