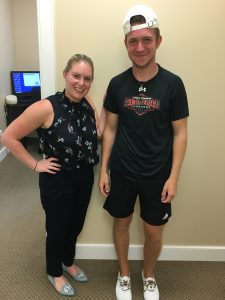 What improvements have you noticed in yourself since you started Vision Therapy?
"Since I started Vision Therapy, I believe that it has lessened my migraines. Some of the things I improved upon is my memory, my convergence & divergence and also my focusing ability. I also got rid of a lot of the double vision that I had been experiencing."
Would you recommend Vision Therapy and why?
"I would recommend Vision Therapy to everyone who could benefit because it helped me so much and I hope that it could do the same for someone else."