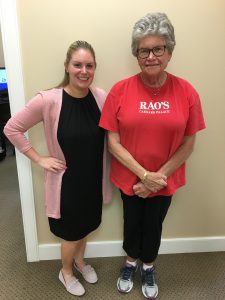 What improvements have you noticed in yourself since you started Vision Therapy?
"Vision Therapy has reduced my double vision considerably. I was skeptical at first, but clearly this therapy has substantially improved my sight. I no longer have double vision while driving. I also can watch television without my glasses for a lengthy period of time."
Would you recommend Vision Therapy and why?
"I heartily can recommend Vision Therapy. The exercises are totally effective. Dr. Fulmer and Dr. Zilnicki are exceptionally knowledgeable. They make each therapy session fun. It's not often you can say you REALLY want to go to the doctors office. Here, you do. Their care, kindness and support are exemplary."