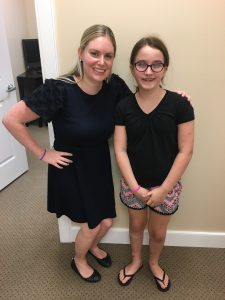 What improvements have you noticed in your child since you started Vision Therapy?
Within only a few therapy sessions, I noticed an improvement in Kristin's left eye, less turns and more recovery/control!
Would you recommend Vision Therapy and why?
I highly recommend Vision Therapy and most definitely recommend Dr. Fulmer & Dr. Zilnicki! I knew within our first appointment that Kristin was in great hands! Her progress speaks volumes to the caring and professional attention she received from these two wonderful doctors!